Local Government
Digitized secure and private online
communication with citizens
Local Government
Digitized secure and private online communication with citizens
Local governments are responsible for administering a specific country or district. They are under pressure to modernize and streamline their operations. The rise of 'smart digitals', who expect self-service options, and the Covid-19 pandemic, which has necessitated the ability to offer services remotely and work from home, have both contributed to the growing need for innovative and secure software solutions to better serve their communities.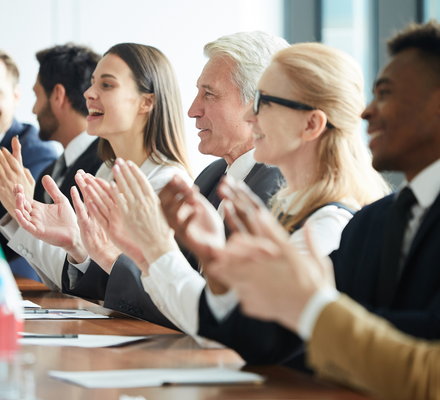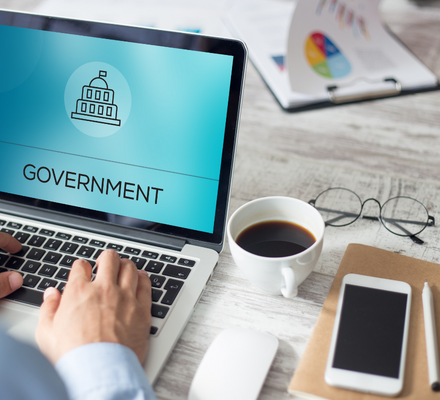 For Local government digitalization is key
The Covid-19 pandemic has driven the need for remote work, which has necessitated the digitalization of processes. However, this shift has also presented challenges in the realm of cyber security and data privacy. Local governments must consider how to securely identify individuals online, how to provide secure IT solutions for remote workers, and how to meet the demand for self-service options among citizens.
The Local Government industry is constantly evolving, and it can be difficult to predict exactly where it is headed. However, some trends that are currently shaping the industry include:
Digital transformation
Local governments are increasingly adopting digital technologies to improve the delivery of services. Including things like online portals for paying bills & accessing services, as well as the use of data analytics to inform decision-making.
Sustainability & Environment
Local governments are increasingly focused on sustainability and environmental issues and are adopting many initiatives to reduce their carbon footprint and also they are promoting and stimulating environmental awareness among their citizens.
Collaboration and partnerships
Local governments are increasingly seeking to collaborate with other organizations, including other government agencies, non-profits, and private sector companies, in order to better serve their communities and address complex challenges.
Use of technology
Local governments are using technology in a variety of ways to improve efficiency and better serve the public. This can include using data analytics to inform decision-making, implementing online permit systems and other digital services, and using social media to communicate with residents.
Citizen engagement
Local governments are also placing a greater emphasis on engaging with citizens and gathering feedback to inform decision-making. This includes things like community forums, online surveys, and other forms of public input.
Budget and fiscal responsibility
Local governments must also manage their budgets and resources effectively in order to provide necessary services and maintain financial stability. This includes things like cost-cutting measures, revenue generation, and long-term planning.
Livecom Products and Solutions
Livecom offers a range of products and solutions specifically designed to assist local governments in their digital transformation efforts and improve citizen engagement. These tools are intended to support local government institutes in modernizing and streamlining their operations and better serving their communities
Service Delivery Platform
Omni-Channel Contact Center
Interactive Voice Response
Read how we apply these solutions to help governments:
Latest Resources
Discover the latest News, Company announcements, Blogs and Events from Livecom.